Healthcare and donation can be considered as social responsibility and investment. Therefore Medistance decided in 2014 to be the gold degree partner of the conference of the Hungarian Donation Forum.
Two determinant trends - the possibilities of measuring the results and effects achieved by the supporting programs at social and company level, and the domestic economic education and company initiatives related to enterprise stimulation have been discussed by the specialists of the business, non-profit and national sector at the conference organized by Medistance support. Antal Nikoletti, deputy under-secretary of the Ministry of National Economy, responsible for international economic relations emphasized at the event: "It is favourable that the company programs shown at the conference and their effect measurements focus not only on donation, but also on the roots of the problems. It is important that sustainability and commitment would be built in the DNS of the companies.
Donation Forum (MAF) "What we measure will improve" was Mihály Varga, Minister of the National Economy in 2014. Round table discussion comprising the main topic of the event took place here, with the participation of Rudolf Mezei, managing director of Promecom. The participants discussed - with the moderation of András Kőszegi, managing director of BrandTrend - among others, what kind of challenges and benefits characterize the measurements of the social and company effect of the support programs.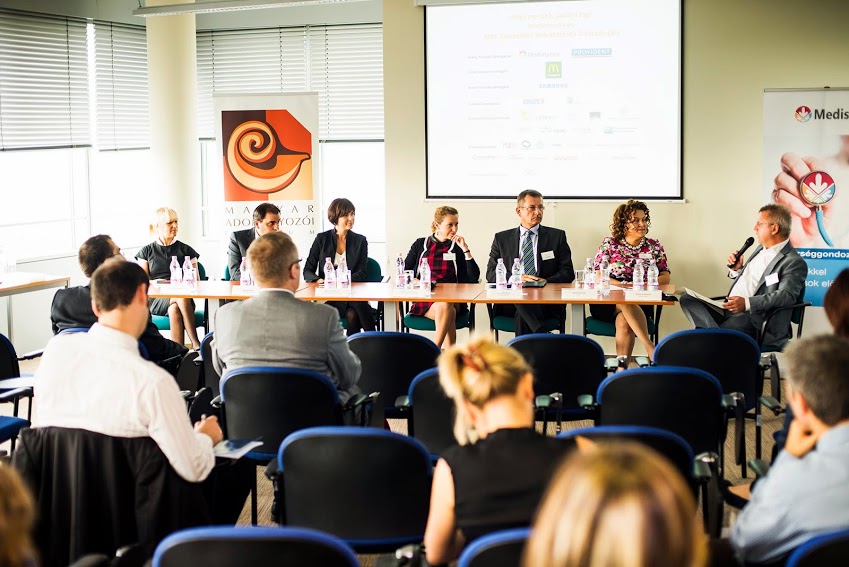 Invited guests of the round table discussion were:
Ágnes Kelenvölgyi, sponsorship leader of MOL Plc
Ádám Szinai, communication and marketing manager of CIB
Orsolya Nyilas, internal communication and company responsibility manager of Vodafone Hungary Co. Ltd.
Henrietta Magyar, company responsibility manager of Tesco Global Stores Co. Ltd.
Rudolf Mezei, managing director of Promecom Co. Ltd.
Eszter Szabó, Middle and East-European corporate communication and Public Affair manager of GE